Indonesians are always aiming for the top seat in SEA's MLBB scene. In the ongoing SEA Games, the Indonesians were given the opportunity to challenge Philippines' seat, but to no avail.
Despite the finals already being over, Indonesians are yet to settle for their placement.
As we know every online game such as a big event like this will face a technical issue. On social media, there's an issue spreading claiming that the "pause" issue by SIBOL was an act of cheating. But was it really intentional? Or is it just because of some technical issues that caused them to pause the game?
They say that during the competitive match, the Philippine team keep raised their hands to ask for a pause because of the technical issue.
As a consequence, Indonesians attacked SIBOL on social media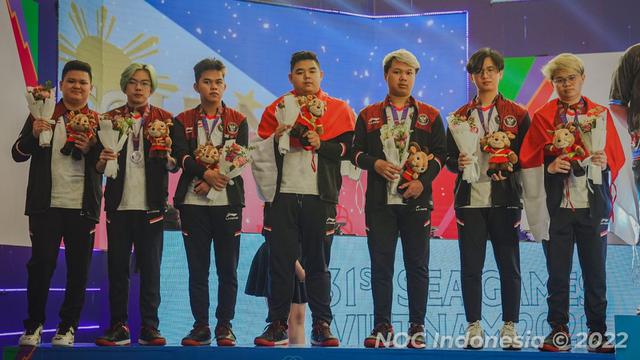 .
According to the rules, teams can only ask for pauses five times. Pauses beyond that are deemed to disrupt official games.
Currently, there is no record to proved that the Philippines were deliberately causing pauses. This caused people to claim that the Committee members of SEA Games 31 as unhelpful in resolving the issue.
The committee is yet to give an explanation despite Indonesian team asking for it. This, especially since the pauses kept happening while the Indonesians were on a lead.
Did SIBOL actually win for disrupting an official game? SEA Games committee, who is still yet to answer, keeps the issue a mystery. This will definitely keep Indonesians begging for answers for a long time.
Follow Hyprgame on Facebook, Twitter, and Instagram for more updates!