Fnatic has taken the decision to part ways with Jona "Reptile" Fritz, a German AD Carry and content creator for League of Legends.
The incident occurred when Reptile was on the hunt for a specific account featuring a Draven skin.
Unfortunately, he mistakenly logged into the wrong account during a live stream, and to the shock of his viewers, the username "HITLER199" was prominently displayed on the screen.
Realizing his grave mistake, Reptile immediately closed the client, but the damage had been done as viewers had already taken notice of the offensive username.
Fnatic released an official statement denouncing the incident, expressing that Reptile's actions did not align with the organization's values and standards of conduct, both within and beyond the competitive realm.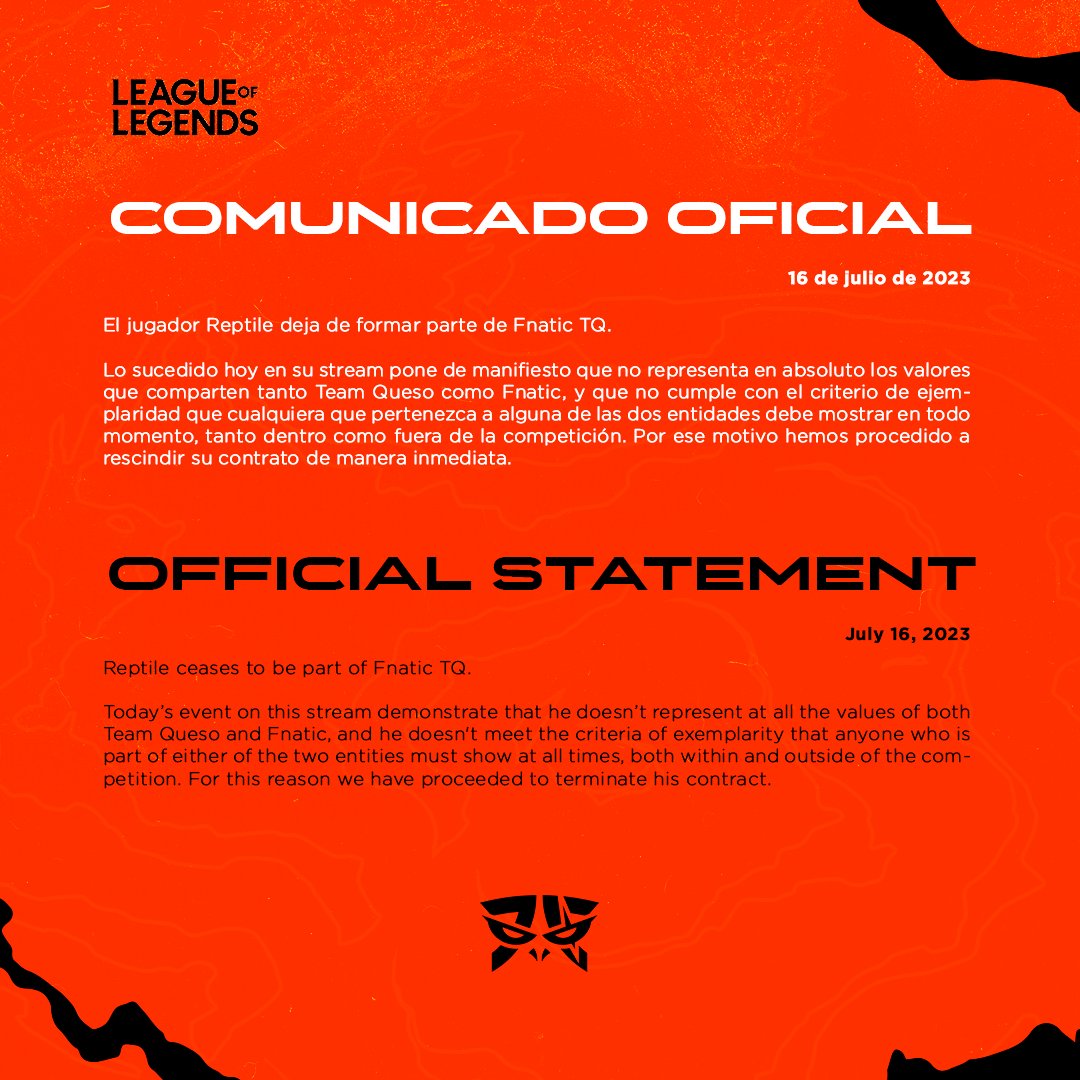 Consequently, Fnatic decided to part ways with him.
In response to the controversy, Reptile shared his side of the story on Twitter, stating that the account in question was shared with him around six months prior, and he was entirely unaware of the offensive name change.
---
Follow Hyprgame on Facebook, Twitter, and Instagram for more updates!
Follow Funbet8 for the latest sports and esports betting odds!