Renejay's 'personal' jungle just got invaded?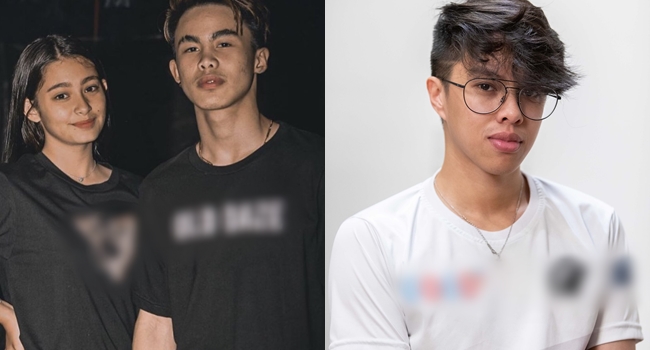 Break-up stories of influencers in the Philippines has yet to end as Renejay and his partner Sam got themselves involved with the same story.
Renejay Barcarse shook the Mobile Legends community with a series of tweets hinting an alleged cheating incident caused by his partner Samantha 'Sam' Lee.
Fans confirm that Sam cheated on Renejay with his own teammate Basic who just got into NXP earlier this month.
According to allegations, Sam and Basic have been secretly dating despite Sam's current relationship with Renejay.
Photos circulating online also show that Sam and Basic are together in some of their gatherings.
In a series of tweets by Renejay, he showed his anger and disappointment on an unspecified issue.
"You should feel ashamed," "You broke my trust," "Don't try me hahahaha, you don't know me men," Renejay uploaded in three separate tweets.
Fans were quick speculate on the issue forcing them to check on Sam's social media where the streamer confirmed she had already broken up with the pro from NXP.
"For me, at least I know the truth," Sam tweeted following the cheating allegations.
Different big names on the scene were also quick to chime-in on the issue, especially Renejay's close friends who were quick to defend the player.
Mika Salamanca in her own Twitter account told that Basic acted as if he was not a friend of Renejay.
"Parang di barkada, egul. (As if he's not a friend, it's a loss)" she told.
Mariz de Villa Barcarse, Renejay's sister, also defended his brother, and asked other people to know their boundaries, and that they should not cheat on their partners as it only inflicts pain and insecurities.
"sobrang sakit sa feeling na mag-cheat sayo partner mo and it will create insecurities, trust issues, trauma & thoughts of self doubt. (the feeling of being cheated on is so painful, and it will create insecurities, trust issues, trauma, & thoughts of self doubt." her post read on Facebook.
The issue despite being a hot topic on social media, Basic has yet to release a statement despite going live on his Facebook account following their win in a pub match versus GHOST Wrecker's team.
Follow Hyprgame on Facebook, Twitter, and Instagram for more updates!