Former Valorant star Hunter "Sick" Mims has been banned from Twitch following a series of concerning incidents involving his behavior on social media and his recent arrest.
The news of Mims' initial arrest for criminal trespassing at a Ferrari dealership took the gaming community by surprise and raised concerns about his well-being.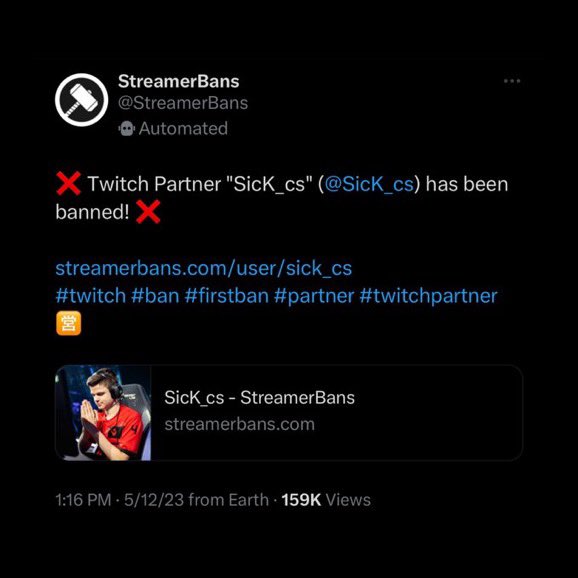 Despite the legal troubles, Mims quickly returned to streaming but displayed erratic behavior during his live broadcasts and on his Twitter account since being released. Fans and followers became worried about his mental state and expressed their concerns regarding his actions.
Now, Twitch has banned Mims from its platform, although the specific reasons for the ban have not been disclosed.
However, those who have been closely following the situation speculate that his recent behavior on stream and on social media may have contributed to the decision.
Mims' controversial and inappropriate tweets on Twitter further fueled the growing concerns about his well-being and stability.
The exact nature of these tweets is not specified, but they have evidently raised eyebrows and garnered negative attention.
As of now, Mims has not publicly addressed his Twitch ban, leaving fans and the gaming community uncertain about its duration or whether it is a permanent suspension from the platform.
---
Follow Hyprgame on Facebook, Twitter, and Instagram for more updates!
Follow Funbet8 for the latest sports and esports betting odds!