Apparently, OG is undergoing an "Ammar Test" every time they make a draft!
Currently, the two-time The International champs are seen to be the toughest competition yet again. This, despite not having its original championship roster.
Recently, the young roster of the legendary team bagged the title in the Stockholm Major alongside Ceb, a former member of OG's championship squad.
With their stellar performance despite their supposed 'toxicity', many view them as a tough competition.
Behind the young team's success, the team apparently is following a unique strategy. Aside from ATF's fiery personality, the young offlaner has another role for the team.
In a post-interview following their win against Gaimin Gladiators, Ammar was asked about the "Ammar Test".
During the said interview, Ammar revealed that his teammates need to pre-approve their picks with him. Every time his teammate tries to pick a hero, Ammar will be checking the player's stats with the hero.
ATF says such heroes would only get approved if they were satisfied with their teammate's standings.
"You mean levels? Ya, I keep blaming everyone. You are bronze 3, why are you picking this hero? It takes one hundred years (for a teammate to pick a hero that has not passed the Ammar test)," he said.
"I keep saying him – you don't play this hero. Why do you want to pick it? Pick your hero. And it ends up as either he picks the hero and we lose or we pick another hero and win," he added.
In another question, he was also asked regarding his role in Mikhail "Misha" Agatov's ranked games. This, specifically his hero pool during matches.
As per the young gun, the supposed "Ammar Test" was just to aid in wisely choosing their heroes.
"I am not forcing anyone. Everyone is doing their thing. Even if he wants to pick his hero, I can not do shit about it. It's not me who decides for them. They decide for themselves. It's (the Ammar test) just a good way to approach and think when you are picking your hero," mentioned the OG star.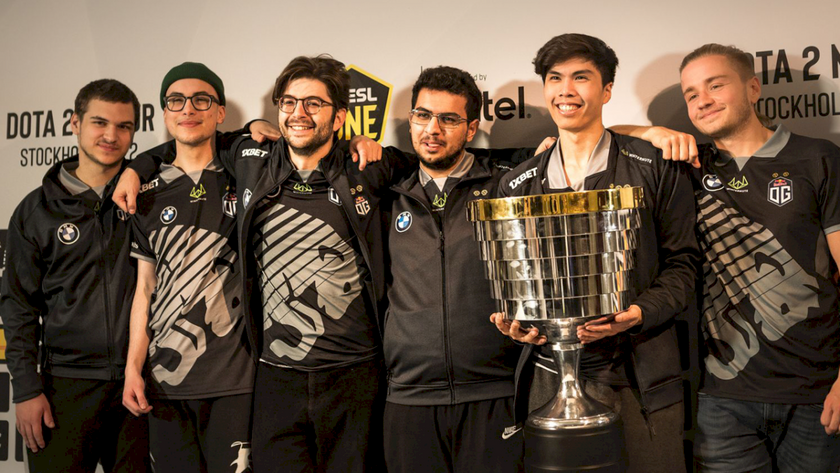 While the "Ammar Test" is yet to be officially confirmed by OG, the team is already playing well. It appears their team's strategy, whatever it is, is working pretty perfectly.
Currently, the team is comfortable with their current DPC points. After winning Stockholm Major, the team has essentially secured themselves a TI 11 invite.
Follow Hyprgame on Facebook, Twitter, and Instagram for more updates!