Kuku thinks T1 may have a better shot against PSG.LGD compared to their previous matches!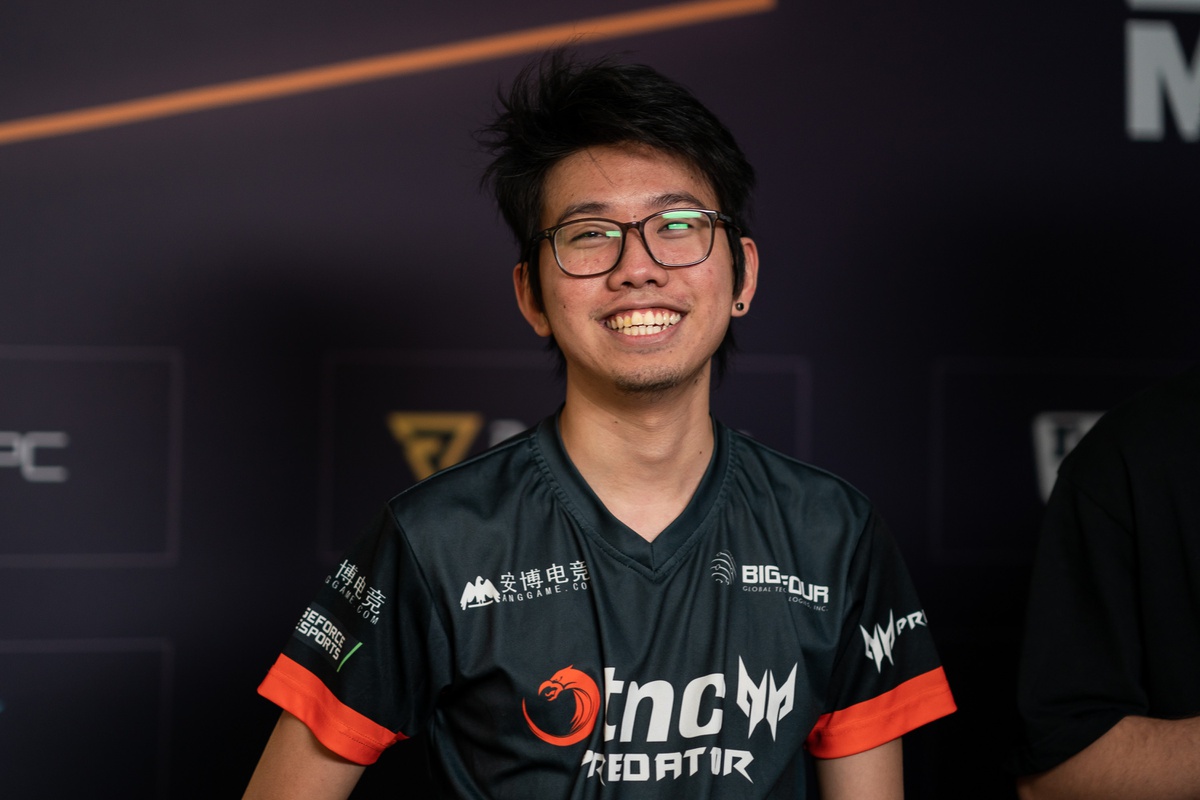 Top SEA team T1 is now preparing for their fight against the Chinese gods themselves, PSG.LGD. Both regional favorites are now set to face in a BO3 show match in the upper bracket of The International 10.
Currently, T1 holds a 0-3 record against the Chinese giants in their recent tournament face-offs.
Kuku, T1 Explain Day 1 Choking Performance
The entire SEA favorites have shown a very disappointing start at The International 10. Matthew "Whitemon" Filemon says that the team definitely choked, and were missing their real game.
"I think on Day 1, we kind of choked and our gameplay was lacking."
23savage on the other hand blames their shortcomings on the current meta. According to the young carry, he got confused with the current meta.
"At first, I was kind of confused about the meta. But after the team discussions and after watching other teams playing, we're kind of figuring out the meta. But I cannot say what it is," he said.
Meanwhile, Kuku explains that the team fully recovered mentally after taking a swift loss, 0-4, in groups.
"The first day against IG and EG, we kind of threw. I think we fixed the problem after that, then we kept talking about what we all need to do, be normal and keep calm and collected," the captain said.
The team eventually recovered from their 0-4 and were able to end the groups with a beautiful 10-2 win-loss record.
March, Kuku Discuss Chances Against PSG.LGD
Given their performance in previous matches against the Chinese squad, T1 remains hopeful in their match against them.
Coach of T1 Park "March" Tae-won says that they already understand PSG.LGD's playstyle after playing with them several times.
"We played against LGD many times in officials and scrims, so we know what they do, what their playstyles are," he told.
"We are very aware that they're a strong team, but they're not out of our reach. If we perform well and maybe they have a bad day, we have a really good day, I am sure that we will be able to beat them," he added.
Kuku also extended his confidence saying that their team is ready in facing the Chinese powerhouse. "In the past tournaments, we were not in good shape but right now I think we can face them," said the Filipino offlaner.
Many regard Kuku as the most impactful player on the team. March says that the team are heeding Kuku's leadership and they are really supportive about it.
"The way we want to play Dota in T1 is Kuku's leadership and Kuku's idea on Dota, we just support and follow. Doesn't matter if it is right or wrong."
Fans are now excited about the outcome of their match-up on October 13, 3PM GMT+8.
Follow Hyprgame on Facebook, Twitter, and Instagram for more exclusive stories!