Riot Games issued a warning to Paper Rex for on-camera antics against Evil Geniuses in epic Valorant Champions showdown!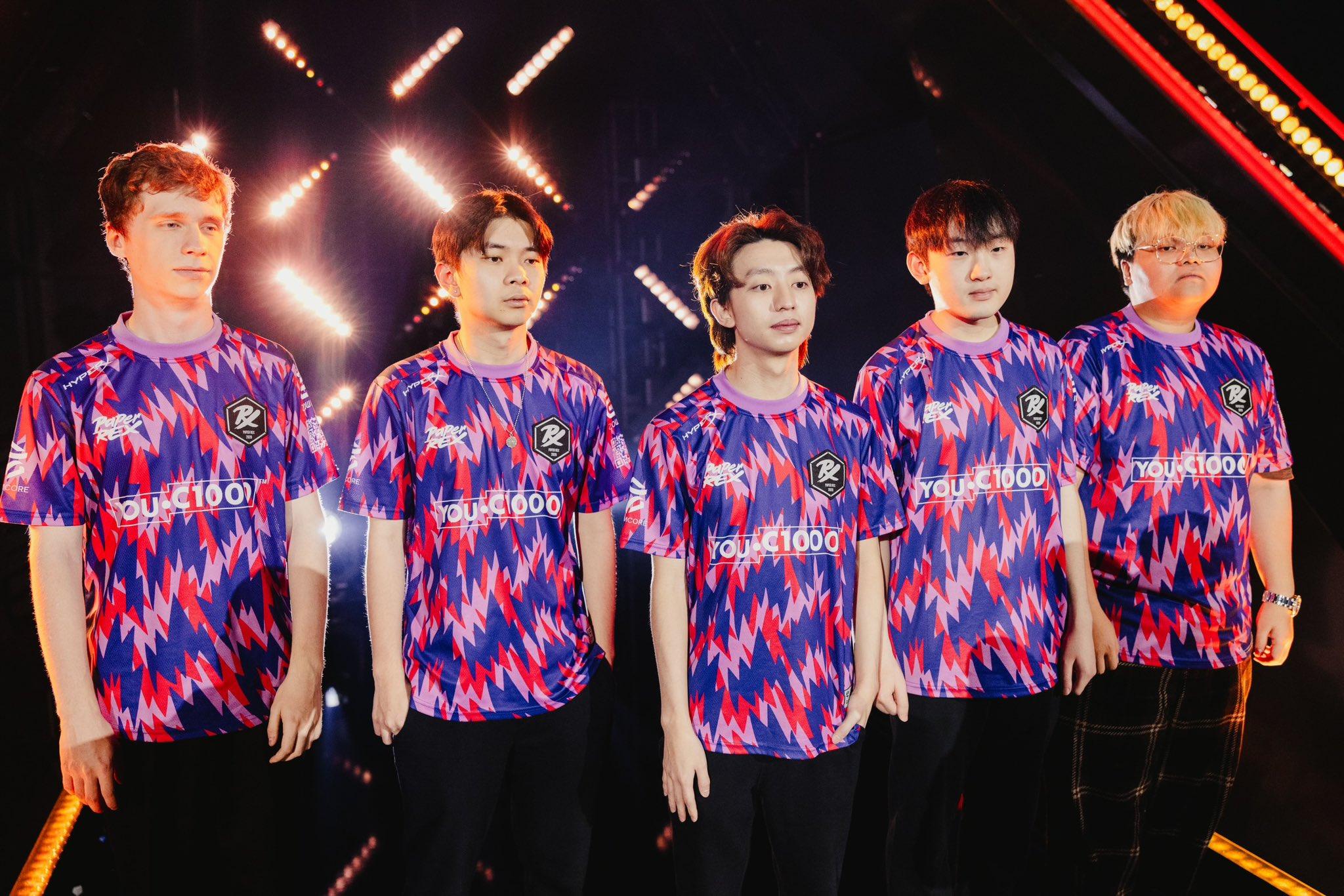 A tempest brewed at the Valorant Champions arena as Paper Rex stood in the spotlight, revealing a clash of personalities that has fans and critics alike abuzz. A fiery exchange of gestures, coupled with the announcement of the "villains of Valorant," pitted the young and audacious NA squad, Evil Geniuses, against the tenacious Asian powerhouse, Paper Rex.
With a distinct taste for confrontation, Evil Geniuses stormed through Valorant Champions, leaving a trail of teabags and trash talk in their wake. The international stage set, the upper bracket finals loomed, and Paper Rex seized the moment to settle scores and serve up payback.
Fuelled by the audacity of their opponents, Paper Rex engaged in a tumultuous upper bracket finals match against Evil Geniuses, showcasing their might with symbolic teabags and more. However, an unexpected twist awaited them post-battle, as Riot Games dispatched a warning for their daring antics in the arena.
As the cameras focused and the press conference ensued, the spotlight shifted to Paper Rex's reactions to their opponents' on-camera actions. The team's star duelist, Something, brushed off the spectacle, stating, "It's like no emotions, we just did it for fun." Adding to the narrative, f0rsakeN admitted, "Actually, we got a warning for teabagging."
In the midst of the uproar, the sage wisdom of Paper Rex's coach, alecks, emerged. Reflecting on the saga, he confessed, "Honestly, I don't really like it when they teabag, because they get carried away, and I usually tell them off in practice if they start doing this. But I guess because EG doesn't mind, why not?"
The fierce confrontation extended beyond mere gestures, permeating the battle itself – a mixture of teabags, postmortem shots, verbal jousts, and final farewells. Amidst the storm of emotion, Paper Rex emerged triumphant, conquering Evil Geniuses in a high-stakes clash that etched their name in Valorant history as the inaugural Asian contenders to reach the coveted Champions Grand Finals.
In the aftermath, the spotlight shifts to Evil Geniuses, who find themselves navigating the labyrinthine depths of the lower bracket, vying for a shot at redemption on August 25.
As Valorant Champions continues its electrifying journey, the narrative of rivalries and reckoning propels forward, leaving fans on the edge of their seats for the forthcoming grand spectacle.
Follow Hyprgame on Facebook, Twitter, and Instagram for more updates!
Follow Funbet8 for the latest sports and esports betting odds!