Hungry for love or for money?
2016 Miss Hong Kong second runner-up Miss Bonnie Chan (陳雅思) announced on Instagram that she would be marrying the man of his life, one that people are questioning as the groom-to-be is DJ Kuok Meng Jun (郭孟浚), an artist and also the grandson of the richest man in Malaysia.
Bonnie's future groom is the grandson of "Sugar King" Robert Kuok Hock Nien (郭鹤年) who is known to be the richest man in Malaysia. DJ Kuok Meng Jun has an enticing portfolio for himself. The 32-year-old DJ is a graduate of Stanford University where he majored in communications and digital studies.
Despite taking communications, the fairly young DJ took interest in music. Of course with the support of his very rich family, Kuok was able to achieve his dreams by chasing his passion in music. Currently, Kuok Meng Jun is a celebrity in Singapore where he carries the name MMXJ DJ'ing EDM.
Meanwhile Bonnie Chan has a background in pageants. Bonnie is the third placer for Miss Hong Kong in 2016. After taking a sweet-defeat in the pageant, Bonnie was able to work in Hong Kong television, mostly for hosting and acting. In 2020 however, Bonnie decided to quit showbiz and focused on becoming a yoga instructor instead.
Bonnie announced their engagement in Instagram where she expressed her "love" for the DJ. "Here's to the next chapter and happiest memories in the making!" she captioned on her post where she also told Meng Jun had already proposed to her.
Although getting nothing but praises from fellow artists, the real question is whether Bonnie Chan is really marrying Meng Jun for love or for money.
Of course speculations are definitely warranted as there is a huge potential for money getting involved in their marriage.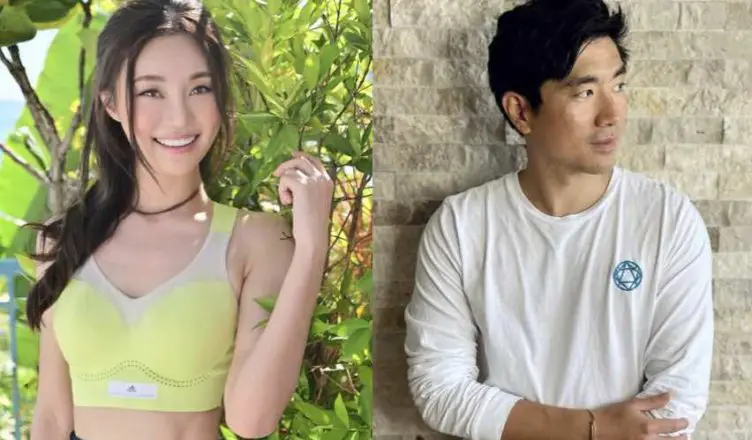 Do you think Bonnie gave her hand to Meng Jun because of love? Or is it because of money?
Share your thoughts by commenting on our social media pages!
Follow Hyprgame on Facebook, Twitter, and Instagram for more updates!