Filipino head coach Michael "Arcadia" Bocado is confident that Red Giants Esports can qualify to the upcoming M5 World Championships in the Philippines.
Arcadia, who last coached RRQ Hoshi and helped the squad reach M4, was brought in by the Red Giants brass to coach the squad for the upcoming MPL Malaysia Season 12.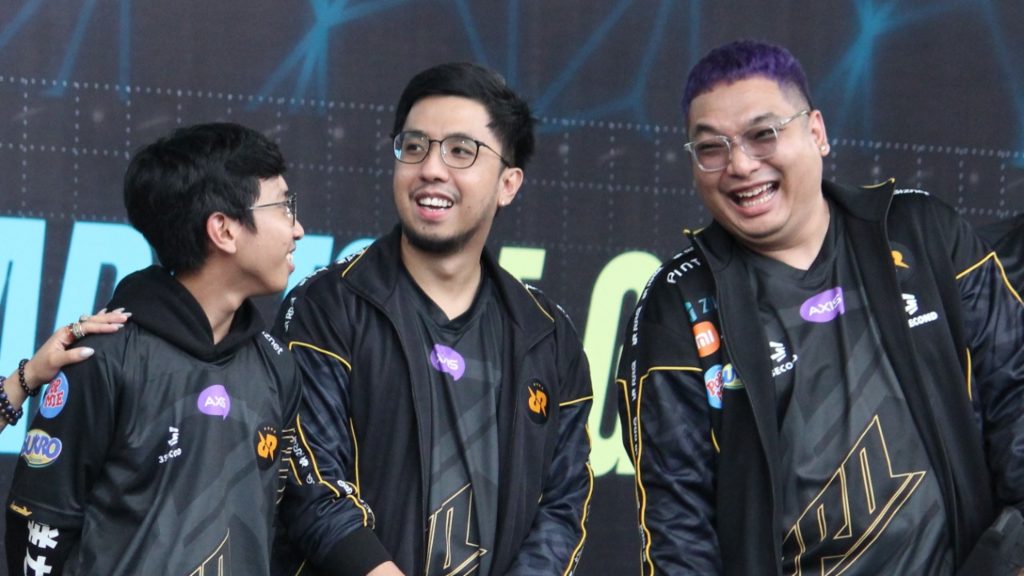 "We want to win in all this MPL season. We want to qualify for M5. I know our team can do it. We just need to make sure that we are willing to withstand the hard process to get that trophy," said Arcadia in an interview with Tiebreaker Times.
The former ECHO head coach has been handling the Malaysian squad for almost two months now. So far, Arcadia already yielded positive results as Red Giants Esports turned in an impressive performance in the Snapdragon Pro Series.
Subscribe to our newsletter for your hottest, and most exciting esports stories!
Red Giants Esports qualified to the main draw after scoring upsets in the qualifiers. The team then reached the playoffs after placing third in Pool A, registering a 3-2 record behind Filipino powerhouses RSG PH and ECHO.
The team eventually bowed out of the tournament after losing to the reigning world champion in the lower bracket semifinals in three games.
"Thank you for supporting us throughout our SPS journey. Given that our team was just formed a month ago, our performance in this tournament showed a glimpse that we have a bright future ahead," said Arcadia.
"Though we're sad to go home earlier than we wanted, we'll definitely use this experience to come back stronger. See you in MPL MY S12!"
Follow Hyprgame on Facebook, Twitter, and Instagram for more updates!
Follow Funbet8 for the latest sports and esports betting odds!