Professional VALORANT player Vilius "krea6oN" Malinauskas has been permanently banned from competing in the VALORANT EAST: UNITED and VALORANT CHALLENGERS EAST: SURGE tournaments by Riot Games due to toxic behavior.
Riot Games issued a statement saying that they will not tolerate any form of toxicity and that this ban is a result of the player's repeated violations of the rules.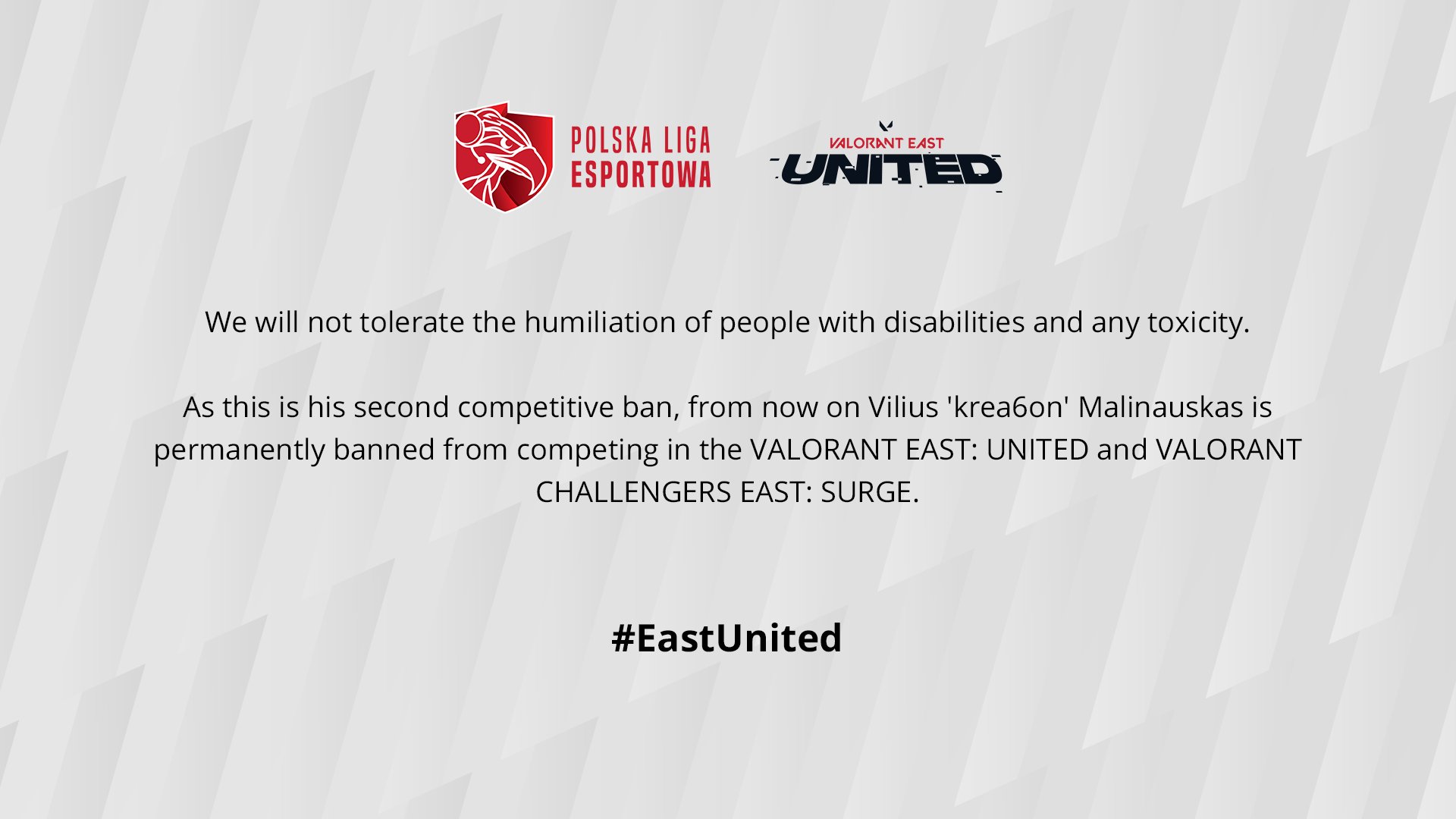 Krea6on had previously played for teams such as Alliance and Tundra Esports and was known for his skill and competitiveness in the game.
However, this is not the first time that the player has come under scrutiny for his behavior.
He had previously been criticized for making racist comments, and this latest ban comes as a result of his alleged humiliation of people with disabilities during the game.
Regardless of the reaction, it is clear that Riot Games is committed to enforcing a zero-tolerance policy towards toxicity and inappropriate behavior in their games.
The permanent ban on krea6on serves as a warning to all players that such behavior will not be tolerated, and that the consequences can be severe.
---
Follow Hyprgame on Facebook, Twitter, and Instagram for more updates!
Follow Funbet8 for the latest sports and esports betting odds!