In a recent announcement on Twitter, Riot Games has banned two champions, Milio and Yuumi, from the upcoming Mid-Season Invitational (MSI 2023) 2023. The decision was made due to concerns over their readiness for competitive play.
According to the announcement, Yuumi's midscope isn't quite ready for pro play yet.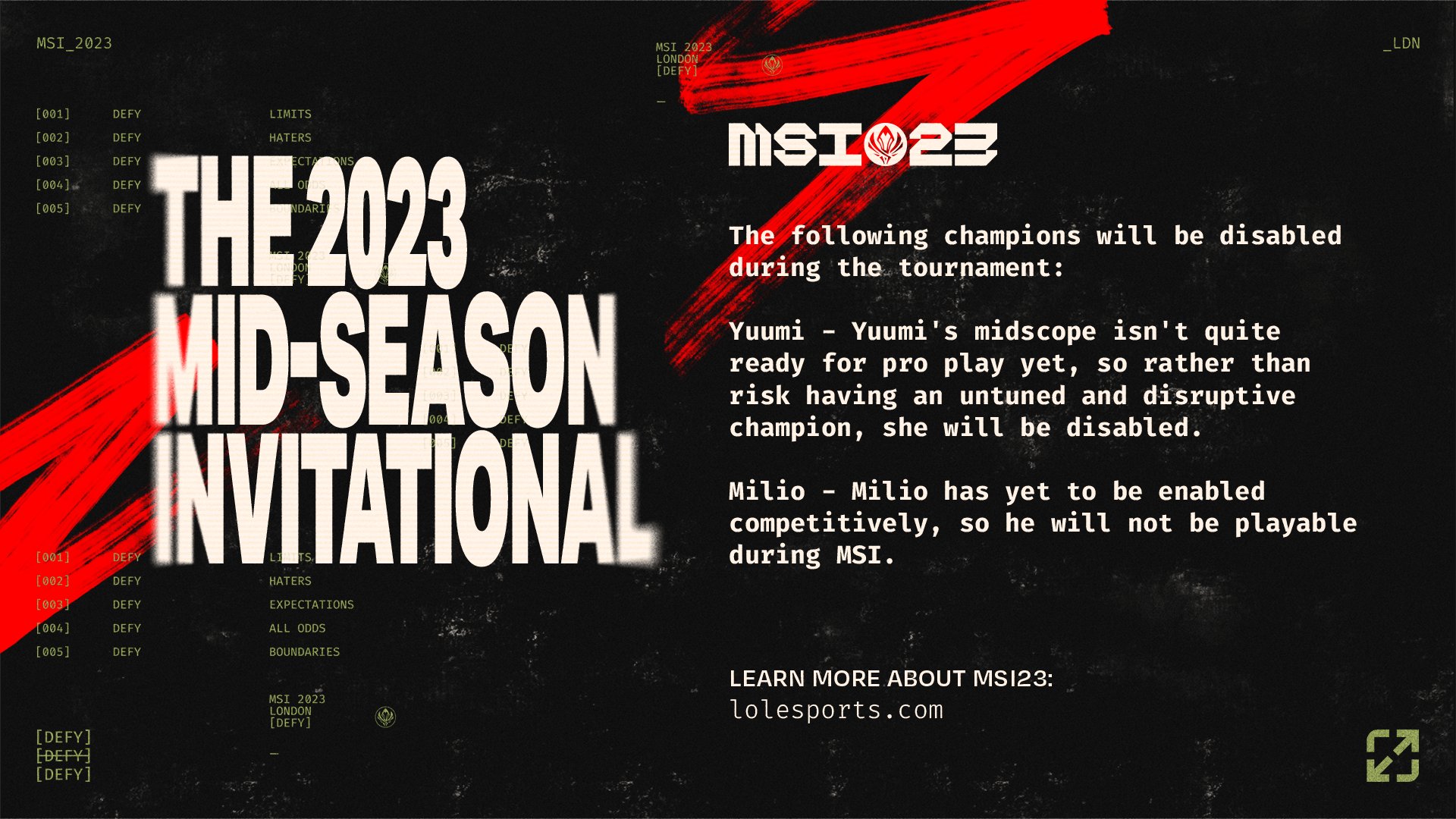 The developers have deemed her too disruptive and untuned for competitive play, and they don't want to risk having a disruptive champion in the tournament. Therefore, Yuumi will be disabled for MSI 2023.
Milio, on the other hand, has yet to be enabled competitively as he was only recently released.
Due to the lack of testing and experience with the champion, Riot has decided not to allow him to be played in the tournament.
Both of these champions are known for being annoying to play against and have caused frustration among players in the past.
However, it's important to note that Riot's decision to ban them is based on their readiness for competitive play, rather than their perceived strength or annoyance level.
The Mid-Season Invitational is a highly anticipated tournament that brings together the best teams from around the world to compete for the title of MSI champion.
With the banning of Milio and Yuumi, teams will have to adjust their strategies and picks for the tournament.
---
Follow Hyprgame on Facebook, Twitter, and Instagram for more updates!
Follow Funbet8 for the latest sports and esports betting odds!