While many gold laners surprised the MPL Philippines scene in Season 11, it was Marco "Super Marco" Requitano who ultimately took center stage in Week 5 as he garnered another Razer Gold-MPL Philippines Press Corps Player of the Week award.
During that period, Super Marco was an integral piece of Bren Esports' impressive eight-game win streak.
Against the defending M4 World Champions, ECHO PH, Super Marco's Claude was a surprise factor in team fights. Then, when it came to the final game of the series, his snowballed Karrie shredded the Orcas.
But it didn't end there as he saved his best performance for last. Against Omega Esports, a team slowly rising from the ashes, Super Marco erupted.
Subscribe to our newsletter for your hottest, and most exciting esports stories!
Down 0-1, Super Marco's Beatrix was too much to handle as his damage output combined with his synergy with Rowgen "Owgwen" Unigo and Michael "KyleTzy" Sayson thwarted Omega Esports, especially during crunch time, which is considered to be the Barangay's peak intervals.
Ultimately, his overall craftiness and clutch plays led to the team's come-from-behind wins that allowed them to sweep Week 5 en route to a league-best 8-1 slate.
"Ano lang po siguro sa instinct ko. Tsaka hindi ko alam e, hindi ko alam kung paano ko nagagawa iyan, pinipindot ko lang yung joystick ko," said Super Marco, who averaged 5.17 kills and 5.33 assists throughout the week.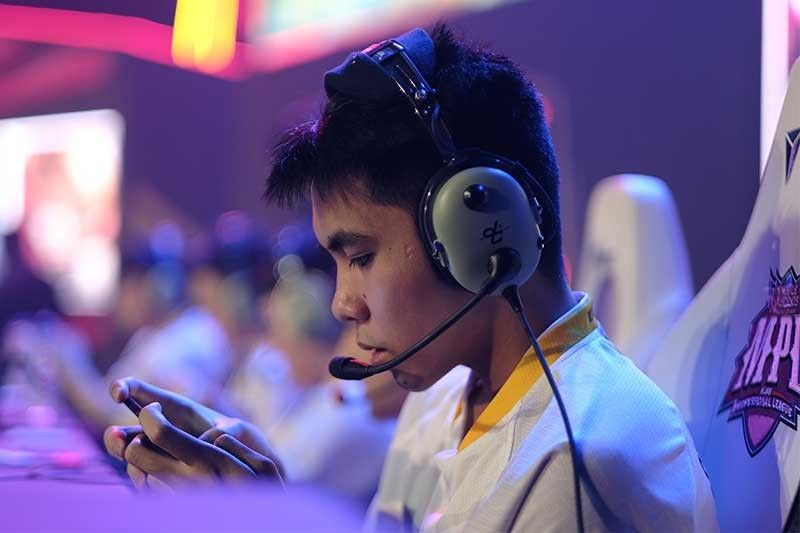 While he bagged the Player of the Week citation for Week 5, his fellow teammates, Angelo Kyle "Pheww" Arcangel, Owgwen, and KyleTzy were also contenders for the award, with the former finishing third and the latter two serving as honorable mentions. Blacklist International's Edward "Edward" Jay Dapadap finished second, while ECHO PH's Tristan "Yawi" Cabrera was also listed among the honorable mentions.
Super Marco, who also won the award back in Week 2, is set to receive his second Razer Blackshark V2 of the season courtesy of Razer Gold.
The weekly citation is decided and deliberated upon by print and online media covering the MPL PH beat, as well as the league's broadcasters and operations team.
Follow Hyprgame on Facebook, Twitter, and Instagram for more updates!
Follow Funbet8 for the latest sports and esports betting odds!