Nigma Galaxy have to postpone their expansion since they disband their SEA DOTA roster due to lack of results.
Although they achieved promising results in the beginning, Nigma Galaxy SEA began to decline during 2022 DPC. The peak of their decline was their performance at TI11 Qualifier, where they failed to achieve anything.
As such, Nigma had decided to disband their South East Asian squad and look to reform in the future.
They announced the disband of their SEA squad via their Twitter account and various other social media. They thanked their current roster, which consist of Boombui, Alacrity-, Mizu, and Jhocam.
Interestingly, they did not thank InYourDream, as he was already out of Nigma SEA Galaxy before the qualifier.
However, the manner of InYourDream kicking left a bad taste to their fans' mouth, as he was kicked just before the qualifier. They hoped to replace InYourDream with other carry, speculated to be Dreamocel.
Unfortunately, the late registration forced them to play with InYourDream again in the qualifier, which result in their dismal result.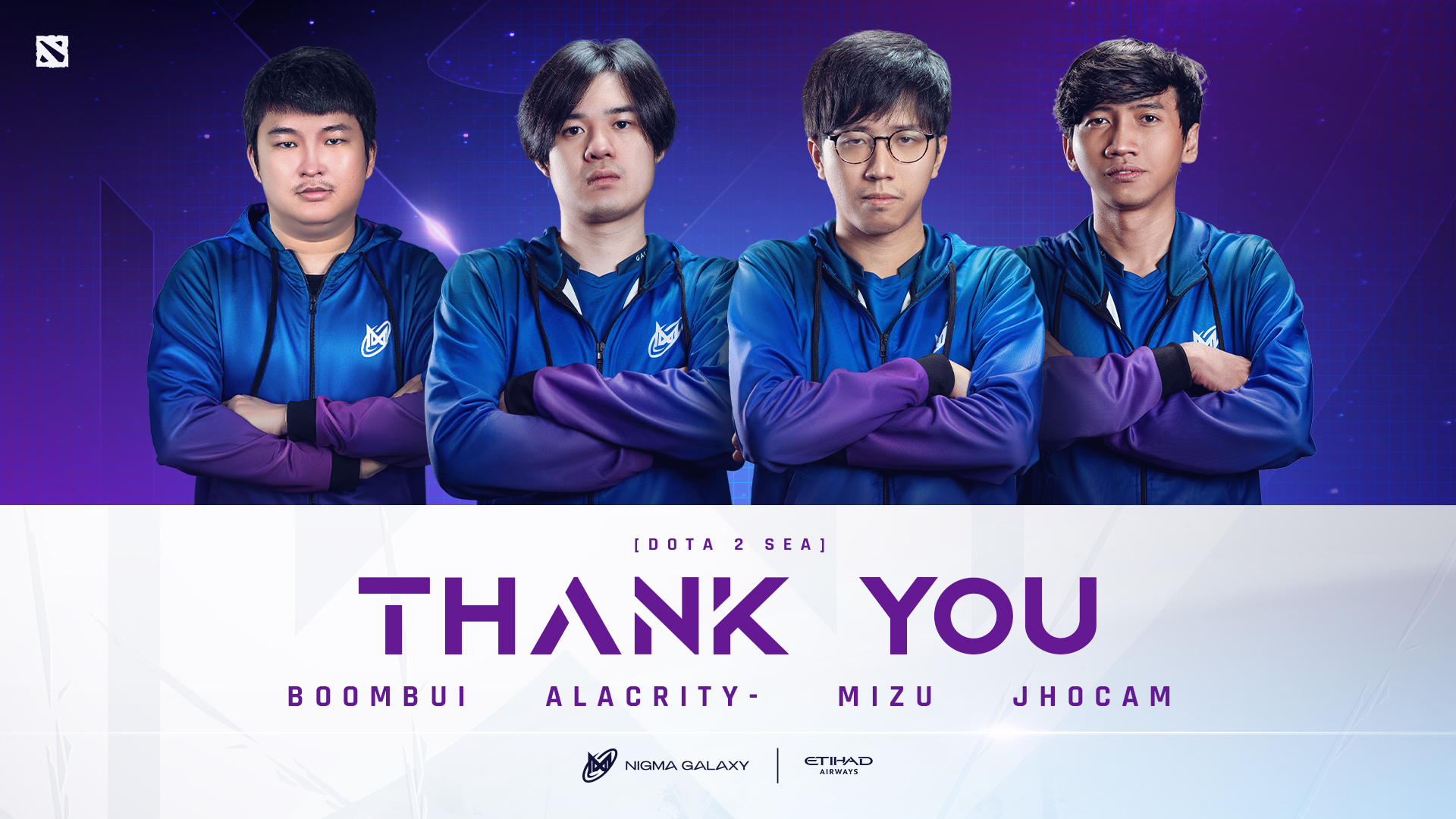 Fans were interested to see where would the rest of the players go after the disband. Technically, they would still hold the slot for the Division 2 of SEA DPC.
Due to that reason, fans are having hope that the rest of the roster stick together as they look good on paper. Dreamocel were speculated to join the roster in the future during the beginning of 2023 DPC to complete the roster.
---
Follow Hyprgame on Facebook, Twitter, and Instagram for more updates!