The very timid Dylan "Light" Catipon of RSG Philippines shocked the community with his spicy comment on Rapidoot.
Recently, Ralph "Rapidoot" Adrales was quoted saying that he was supposed to play for RSG Philippines back in Season 9.
"Dapat kasi RSG ako e, 'di ko lang tinake. Nag-backout lang ako tapos si Light na yung nakakuha."
Apparently, the 24-year-old roamer had a chance to debut his MPL career with RSG. According to Rapidoot, he topped RSG's tryout in Season 9.
His words created a buzz since he mentioned Light during the interview.
This reached Light, to which he responded with some words of his own after their match against TNC.
"Gusto niya raw lima sila mag-MPL 'di ba? All ONIC? So, bakit siya nag tryout in the first place kung gusto niyang lima sila?" he said.
Rapidoot Misunderstood? 'Misinterpreted' Quote Possible Trigger for 'Beef'
Earlier reports about Rapidoot's words were assumed by fans to be an arrogant comment. Following reports, the community assumed that Rapidoot was claiming that he refused RSG's offer.
In fact, the player was only explaining his excitement with regard ONIC's match against the defending champs.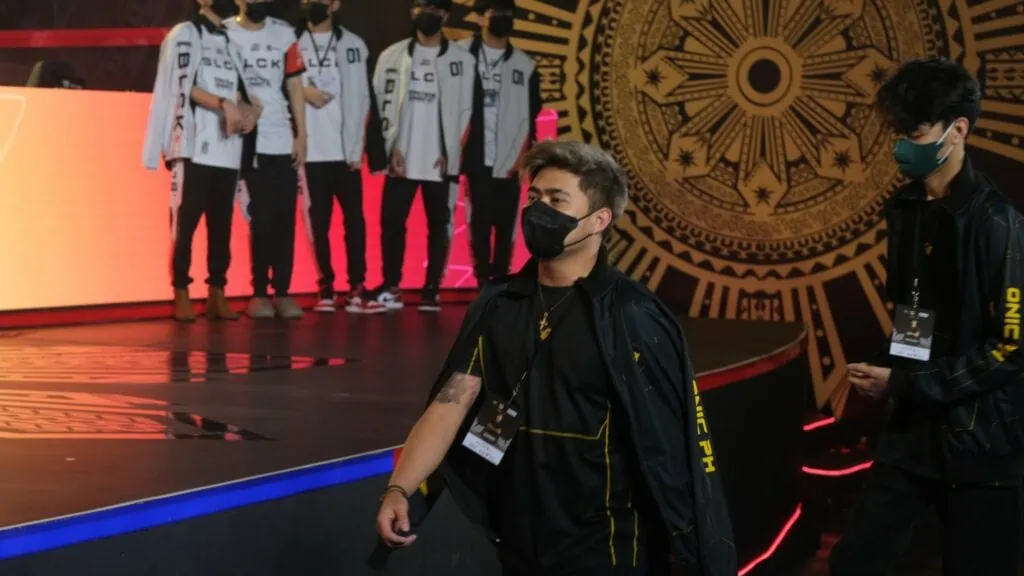 During the conversation, Adrales narrated his journey towards his MPL debut. He mentioned his chance to be an RSG player in the conversation.
However, he denied himself the opportunity as he was positive about playing in amateurs first.
"(Napagisipan) ko kasi na ayaw ko munang mag pro scene, dito muna ako sa amateurs kasi dadating din ako dun," told the player.
Rapidoot: 'No Intention to Offend Light and Fans'
In another interview, MPL Philippines Press Corps reached out to Rapidoot to clarify the situation.
The player explained that he had no ill intentions regarding his words. He maintained that he was only narrating his story and his conversation with coach Giee.
"Wala naman akong intensyon na magalit sila, awayin sila kasi kinwento ko lang naman yung sinabi sakin kasi nag-video call kami ni Coach Giee," he explained.
"So ayun, ayun lang gusto ko lang malinis lang. Gusto ko lang i-clarify na ano, yung sinasabi ni Light na bakit ko raw tinake yung tryout e gusto ko naman lima kami," he added.
Reverting back to the context, the supposed "beef" shouldn't be what it is. The wrong choice of words may have triggered the situation, but clearly, there were no harmful intentions from the rookie.
Follow Hyprgame on Facebook, Twitter, and Instagram for more updates!