Raging Potato is ready to rage back alongside familiar faces!
The recently troubled T1 is now set to join ESL One Malaysia 2022: Closed Qualifier without Xepher. To fill in the gap, the team decided to borrow  Ryan "Raging Potato" Qui from Team SMG.
On its official social media accounts, T1 announced that Xepher will be skipping the qualifiers to take a "short break".
In line with this, the team also reported that Ryan "Raging Potato" Qui will take his spot for the duration of the event.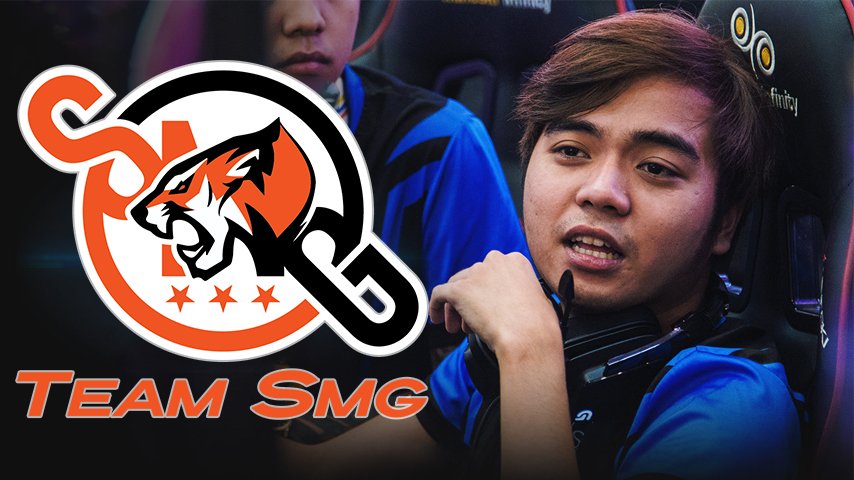 While their roles are yet to be announced, it appears Raging Potato will be taking the offlane role. Meanwhile, captain Carlo "Kuku" Palad switched to the position 5 role during their game against TNC.
"T1's Dota 2 team will play the ESL One Malaysia 2022 SEA: Closed Qualifier with Ryan Jay 'Raging Potato' Qui as a stand-in, while 'Xepher' will take a short break during this time," the organization told on Twitter.
T1's ESL One Malaysia 2022: Closed Qualifier roster:
From position one to position five, T1's Dota 2 roster for the ESL One Malaysia 2022 Southeast Asia: Closed Qualifier is likely to be as follows:
Kim "Gabbi" Villafuerte
Karl "Karl" Jayme
Ryan "Raging Potato" Qui
Carlo "Kuku" Palad
Matthew "Whitemon" Filemon
Park "March" Tae-won (coach)
As of this writing, it remains undisclosed whether their lineup will be permanent throughout, or even after the tournament.
T1 Trails Behind Fellow SEA Super Teams
Recently, the organization has been trailing behind its original form back in 2021. During the DPC, the team fails to assert its dominance as it's lagging behind its rivals, especially BOOM Esports.
With T1 failing to qualify for the Arlington Major, it appears their ESL Malaysia appearance may also be in trouble.
Since Fnatic is the only SEA team to receive a direct invite, looks like other SEA powerhouses will be battling head-on in the qualifiers.
Follow Hyprgame on Facebook, Twitter, and Instagram for more updates!