A fumed Ryoyr took to Facebook his disgust over his friends who did a bad deed.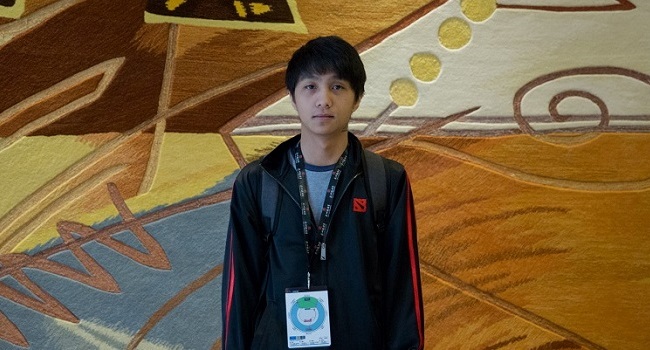 Ryo 'Ryoyr' Hasegawa, on Facebook, publicly called out two supposed Tier One employees who allegedly sexually harassed his girlfriend.
According to the former TNC player, his girlfriend was drunk when the harassment happened. Ryoyr told that the act happened in his home, and told that he was already asleep when it happened.
"Lanss Vizenxio Kram Sembrano DI LASING GIRLFRIEND KO PARA TARANTADUHIN NYO. NATUTULOG LANG AKO. INAYA KO KAYO DITO SA BAHAY NAMIN KASI TROPA KO KAYO YUN ANG AKALA KO," read his post.
(Lanss Vizenxio Kram Sembrano my girlfriend is not drunk just for you to disrespect her. I was just asleep. I invited you to my house because I thought you were my friends. Or so I thought.)
The former pro player also challenged the suspects to face him and tell him that the allegations were untrue. Based on Ryoyr's post, his girlfriend was really devastated and was crying while telling Ryoyr what happened.
He also mentioned that his girlfriend rarely cried claiming that what his girlfriend told him was true. "TANGINA MINSAN LANG UMIYAK TONG GIRLFRIEND KO AND ALAM KO KAPAG NAGSASABI SYA NG TOTOO. NANGGIGIGIL AKO SA INYO. PUTANGINA. SARILING BAHAY NAMIN BINABASTOS NYO. MINSAN LANG DIN AKO MAGALIT. SIGE PATUNAYAN NYO WALA KAYO GINAWA MGA ANIMAL KAYO," he told.
(Motherfucker my girlfriend rarely cries and I know she's telling the truth. I'm really pissed about you. Motherfucker. You disrespected my own home! I rarely get mad. Okay, prove to me that you did nothing wrong you animals.)
As of this moment, the accused parties have yet to air their sides. According to reports, both Lanss and Kram are working for Tier One. Similarly, the company has yet to release a statement regarding the issue.
Follow Hyprgame on Facebook, Twitter, and Instagram for more updates!