Ukrainian organization Natus Vincere (Na'Vi) is now cutting its connections with ESforce Holding.
Recently, the world was taken aback after Russia declared an invasion against Ukraine. Both countries have been one of the biggest countries in the esports world.
Among the many big names in the industry is Na'Vi who boasts different teams in different games. In most of its existence, Na'Vi has been tied with ESForce Holding.
ESForce Holding is a Russian esports company that manages Virtus.pro, RuHub, Epic Esports Events, and cybersports.ru.
Recently, RuHub controversially tweeted its support for the Russian invasion. Meanwhile, some of its employees denounce the now-deleted statement and say that security is already investigating the incident.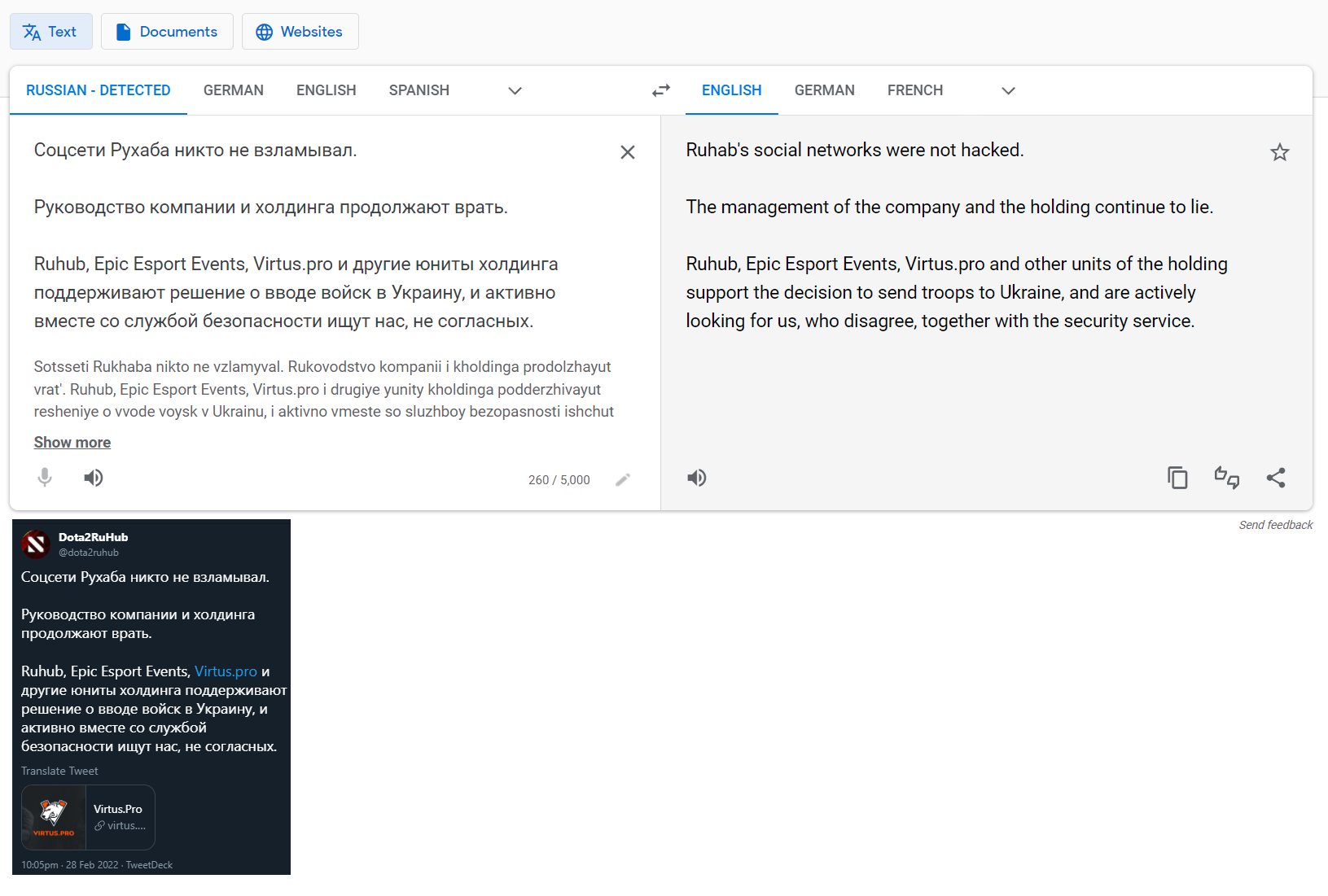 In a separate tweet, the organization told that their controversial tweet was from a former employee.
Meanwhile, Na'Vi did not take the issue lightly and has already cut its ties with the Russian company. "We consider this position unacceptable and inhumane. NAVI breaks off every cooperation with the holding company," read Na'Vi's statement.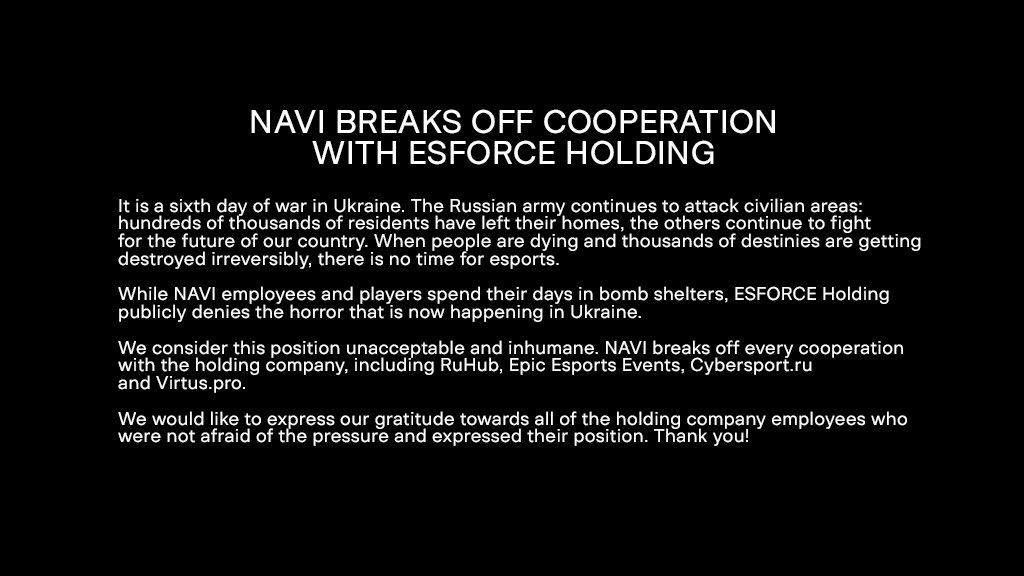 In addition, the organization has expressed its gratitude for the employees from the said problematic company. The gratitude is specifically directed to the employees who did not fear making a stand on the issue.
Follow Hyprgame on Facebook, Twitter, and Instagram for more updates!