BabyJ reveals the heartbreaking 'truth' behind his departure.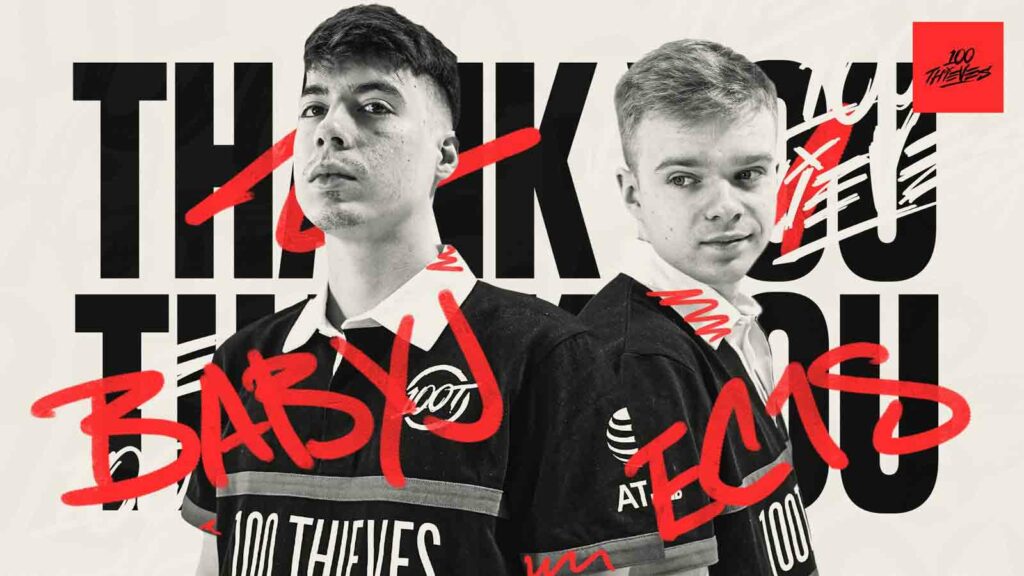 Earlier this week, Hunter "BabyJ" Schline parted ways with 100Thieves. Unknown to many, he was removed from the roster without him knowing the true context.
In a stream, the 23-year-old player revealed that he felt betrayed by the way the organization treated him. According to BabyJ, he was blindsided by 100Thieves.
Creating controversy, Hunter mentioned that 100Thieves were already working on the changes without him knowing. BabyJ says the organization knowingly kept him and ec1s away from this decision.
"I'm definitely pissed and mad," he said. "I got back-doored for sure and I was blindsided," he added.
BabyJ also expressed that he does not agree with the team's CEO's reasons for the decision. For Nadeshot, 100Thieves CEO, both BabyJ and ec1s were not compatible with the way they play.
"I think I've learned a lot in the short time I was playing with 100 Thieves," vented the former 100Thieves player. "I realized you have to adapt to this game and you need to be prepared for a million scenarios. The top teams are going to consistently win, and the best teams are those who are good at adapting," he added.
Circling back to Nadeshot's decision, Hunter agreed that the change was a good move for the team. However, it's the only thing that he agreed on as he aired some of his dismay on the decision.
"I think this was in the works, to be honest. Because they're so fast to start scrimming [with their new members]," he said. "I think they had this backup plan in the works, which doesn't make sense."
BabyJ and ec1s are now open to the free agency market for teams to purchase based on their decisions.
Follow Hyprgame on Facebook, Twitter, and Instagram for more updates!