Finally! An overdue apology from Valve!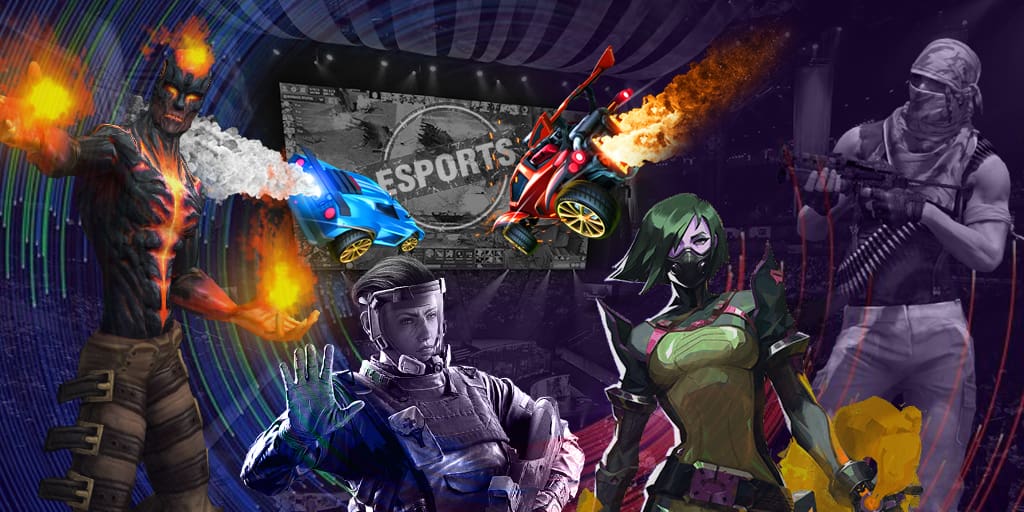 Valve has been receiving a lot of hate comments recently after its problematic cancellation of the first Major this season. According to many teams, they were shocked as they only heard of the news after Valve made an announcement through a blog.
Now, the organization has taken a step back and is now explaining its own reasons for its own decision.
"We should have done a better job of keeping you all in the loop about the risks of the event, and we also should have been more willing to take a different approach earlier to find a way to conclude the first season," told Valve through an email to teams.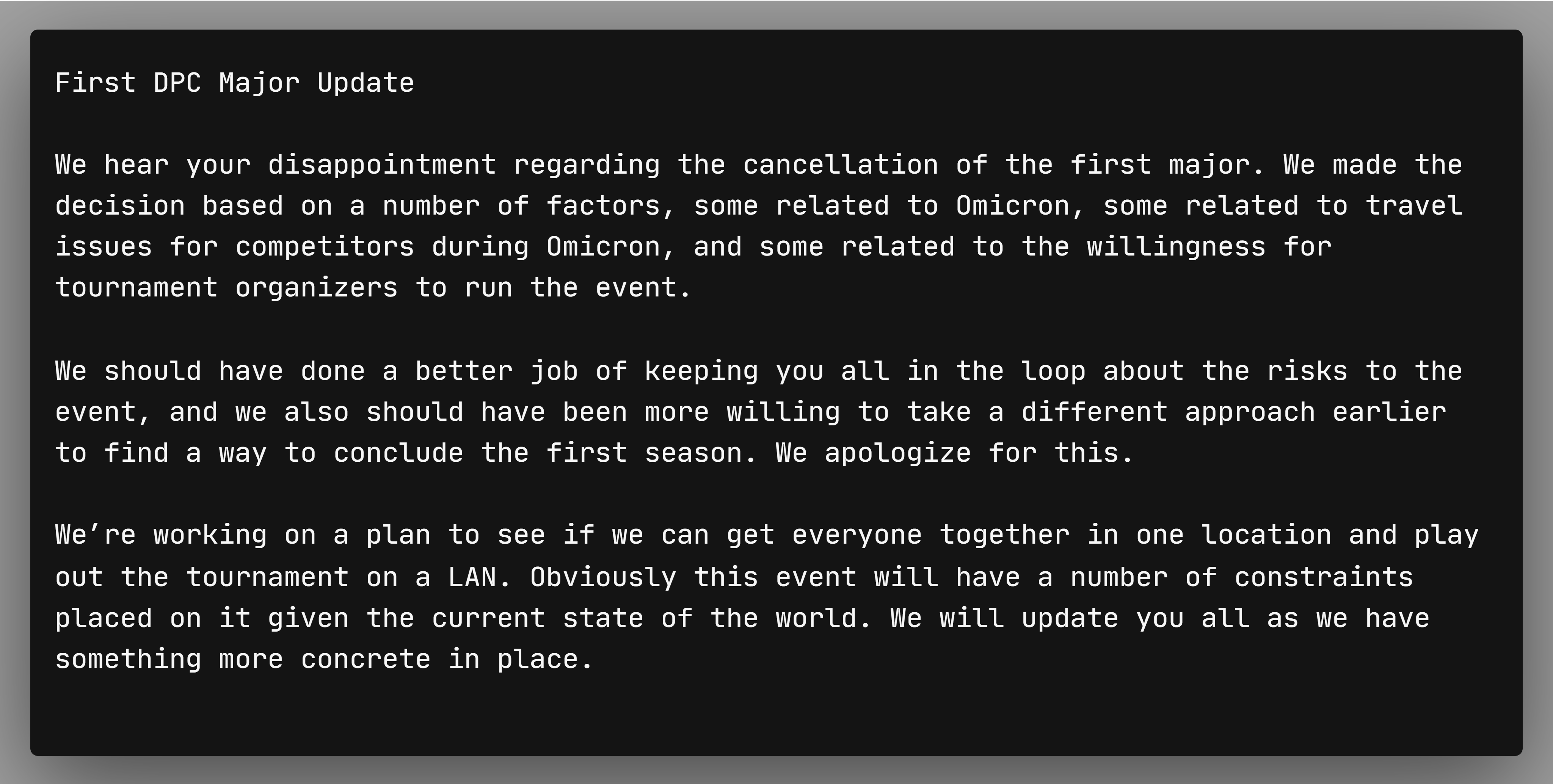 "We apologize for this," they added.
The said email was supposedly sent on January 12 which was made public by Team Secret's Operations Director, Cyborgmatt.
"Valve has provided an additional update to the teams/players in regards to the @DOTA2 Winter Major," read his tweet with the photo of the letter.
Valve Explains Cancelled Major Concerns
According to Valve, they've decided to cancel the Major due to a lot of concerns including health security. Aside from such, the company has also considered the possible travel restrictions which could affect the attendees to the event.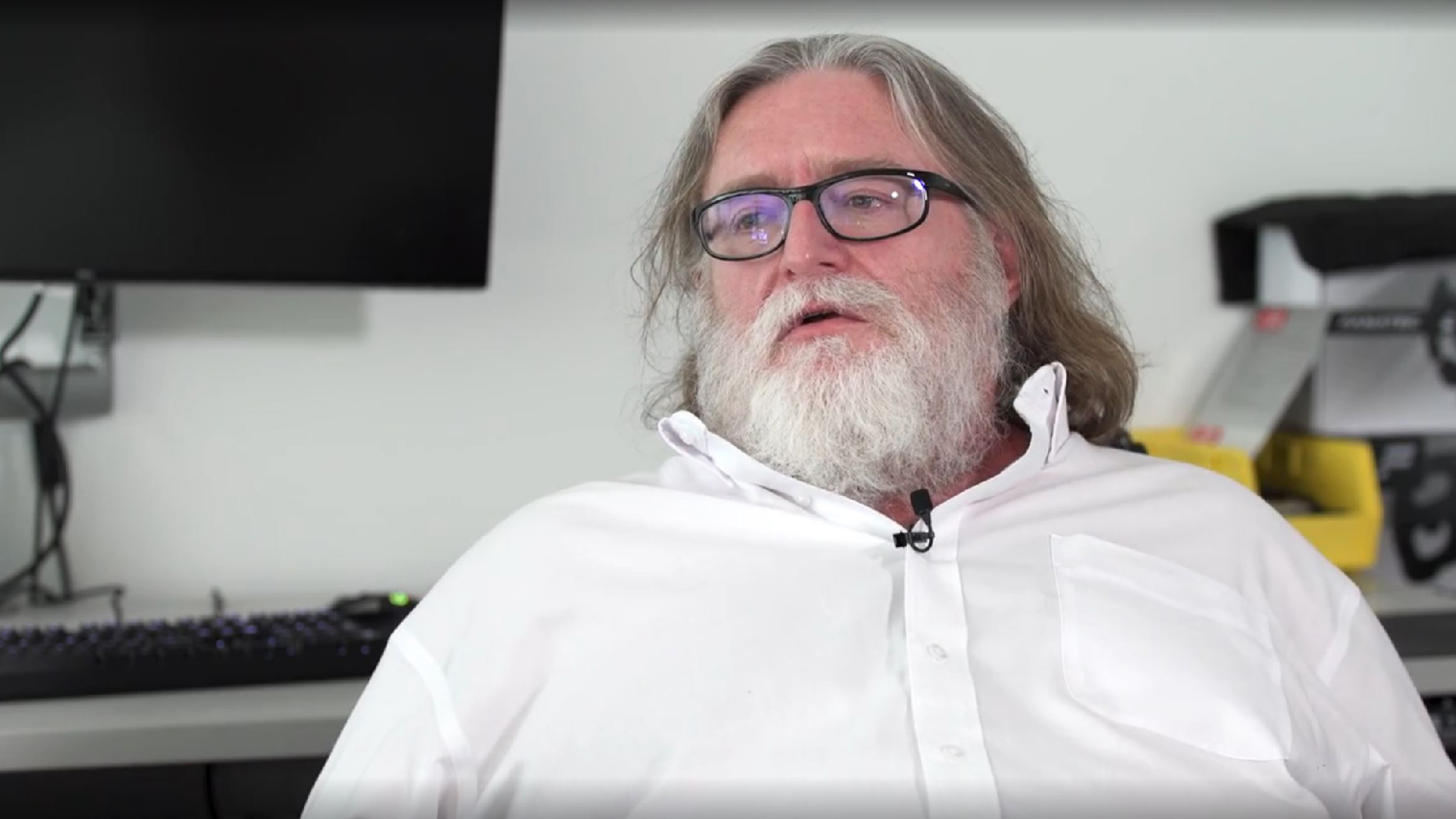 Additionally, they have also disclosed that they struggled in finding tournament organizers necessary in hosting the event. According to them, the Omicron surge has been a huge factor in the declines.
This, in relation to Hellraisers CEO Aldar Dzhambinov's allegations claiming that Valve worked late on the offers. According to the CEO, an organizer was informed of winning the bidding too late and had to refuse due to having a shorter time for preparation.
While the team has cited the said issues, they told that they are now working on hosting an offline event. They told that they'd be "bringing everyone together in one location," for the event.
Despite addressing the said issues, Valve has yet to make a statement on the allegations pertaining to communication issues.
Quinn "Quinn" Callahan and Maurice "KheZu" Gutmann, on Twitter, raised that Valve has not released a proper update to teams. Meanwhile, analyst Owen "ODPixel" Davies raised a different concern, this time relating to the $500K USD prize pool for the supposed Major.
According to ODPixel, the prize pool should have been divided for the teams instead.
Follow Hyprgame on Facebook, Twitter, and Instagram for more updates!