Kayle or Morgana? A winged champion is coming to Wild Rift anytime soon!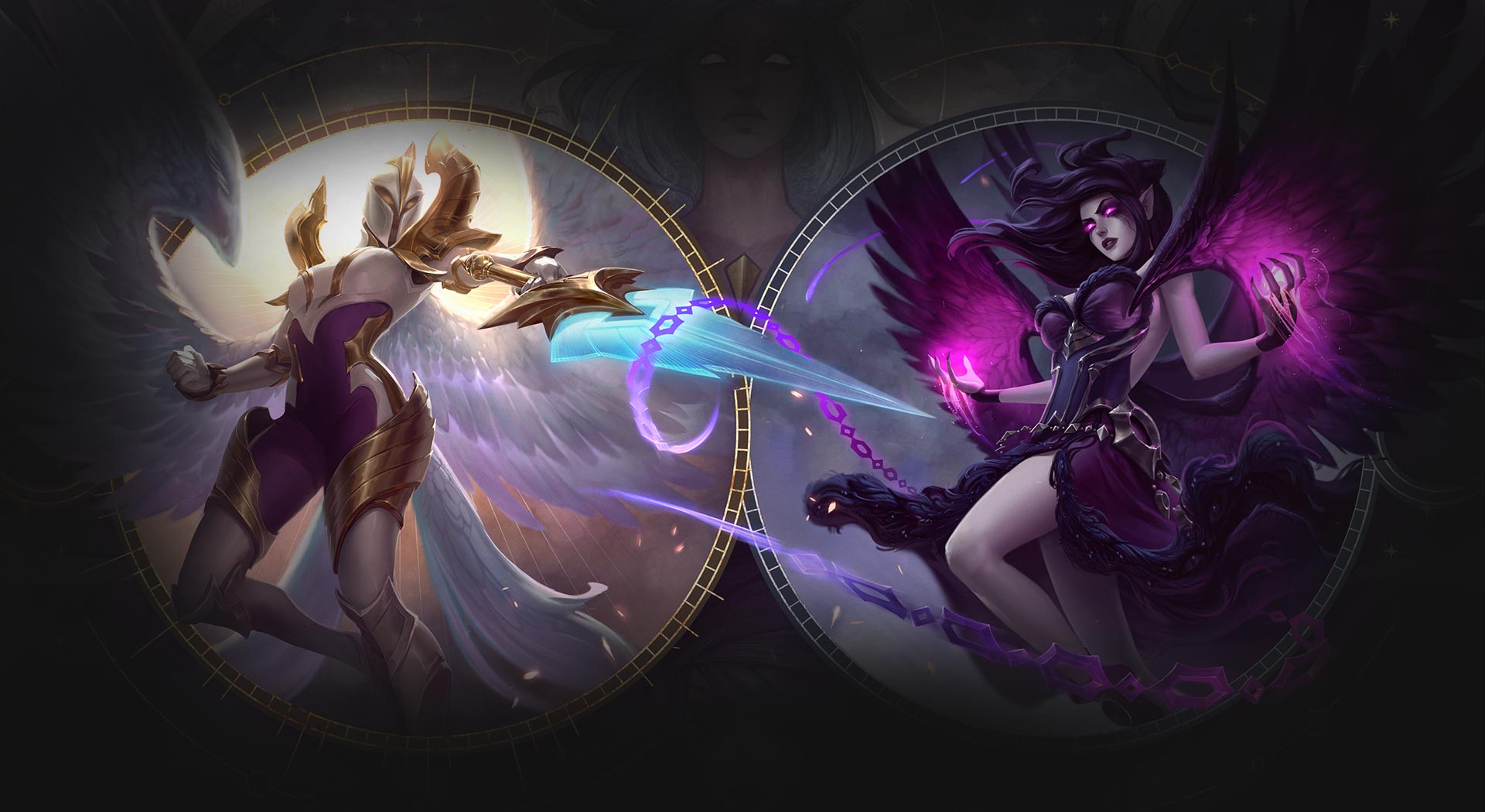 Riot Games recently teased an upcoming champion in the world of Wild Rift. Based on the teaser, a champion with wings is coming to town.
Despite the teaser, however, Riot only gave a slight glimpse showing a black set of wings, nothing else.
Based on the caption, many fans assume that the upcoming champion will be either Kayle or Morgana. "Fear not. Salvation draws near," Wild Rift's caption read.
Wild Rift's patch 2.5 cycle is near its end. This end signals the closure of Riot x Arcane events in-game.
With this, fans assume the new champion will arrive on patch 2.6. Additionally, the lore of both Kayle and Morgana depicts both of them as angels.
As per both heroes' lore, Morgana is identified as a falling angel while Kayle is the righteous one.
Meanwhile, the teaser's caption is a direct line from Kayle's dialogue in the game's PC version. Despite the correlations, Riot has yet to feed the fans more confirmation regarding its teasers.
According to reports, patch 2.6 is set to drop exactly on December 3, 2021.
Things to Expect Next Patch
According to a popular data miner ChowZ, Dr. Mundo may be having its most awaited rework. Aside from such, more items and more few in-game cosmetics may arrive.
Based on the same rumor, the upcoming items will be Hextech Megadrive and Ixtali Seedjar.
ChowZ reportedly got his details from the in-game files of the Chinese version of the mobile MOBA title. Anyways, we'll be getting all the confirmation in the upcoming update!
Follow Hyprgame on Facebook, Twitter, and Instagram for more updates!