Oops! The beef is starting to boil!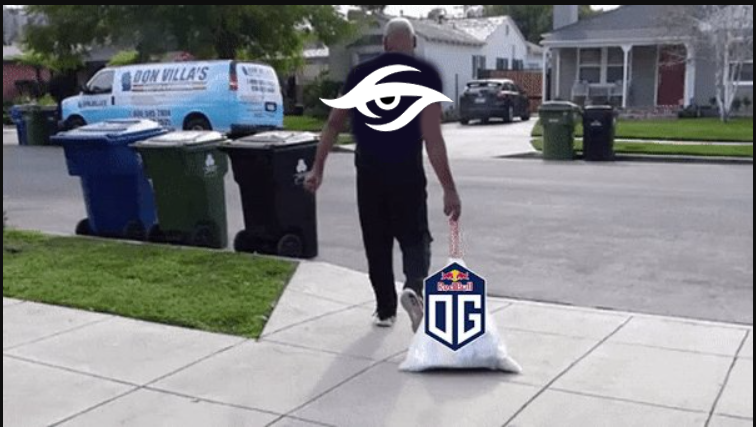 After taking a swift win against OG, Secret has quickly taken to Twitter their trollish emotions by calling the defending champs as 'trash'.
"Sometimes, you just gotta take out the trash yourself," the team told on Twitter.
Both teams previously had a beef which traces back to the same 'trash' tweet of Secret.
Secret tweeted on May 20 thanking Liquid for taking out the 'trash' which was apparently OG.
"Thanks for keeping the DPC streets clean @TeamLiquid, thank you for taking out the trash," they told.
Meanwhile, Ceb quickly responded saying that he's the one responsible for introducing Secret's Twitter handler in the Dota 2 world.
"For the record, I introduced that person to the DotA scene, along with people at OG. We took him to his first lan at the major because we respect his work and dedication. He acted nice and like a fan. Got him to work for secret alongside other jobs in DotA. So there's history," he said.
Midormeepo on the other hand responded saying that he had no one to thank but Team Secret itself for helping him start in the industry.
As of this writing, OG has yet to give a comment regarding Secret's recent remarks.
Follow Hyprgame on Facebook, Twitter, and Instagram for more updates!