Filipino rapper Raf Davis is an abusive boyfriend?!
Joshua Rafael "Raf Davis" G Davis who is a popular Filipino musician is being charged with abuse by his girlfriend.
In a currently ongoing viral post, girlfriend Nina Yborha showed evidence of Raf's abusive character.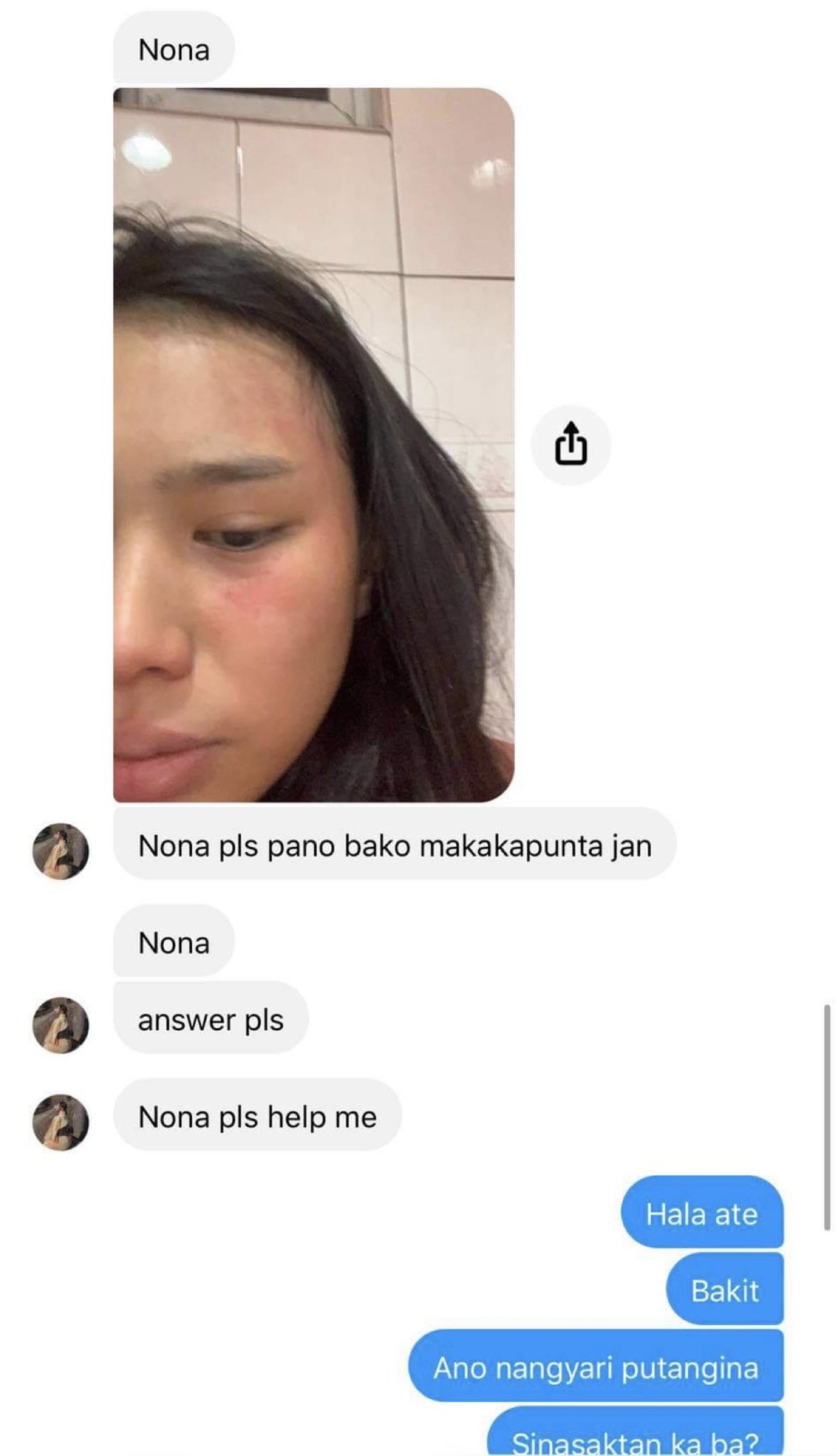 The said post showed a video and a series of screenshots of their conversations. Nina also showed a photo of her face which showed a bruise inflicted by Raf Davis.
It also appeared that Nina asked for her friends' help as she was afraid the rapper would take away her phone.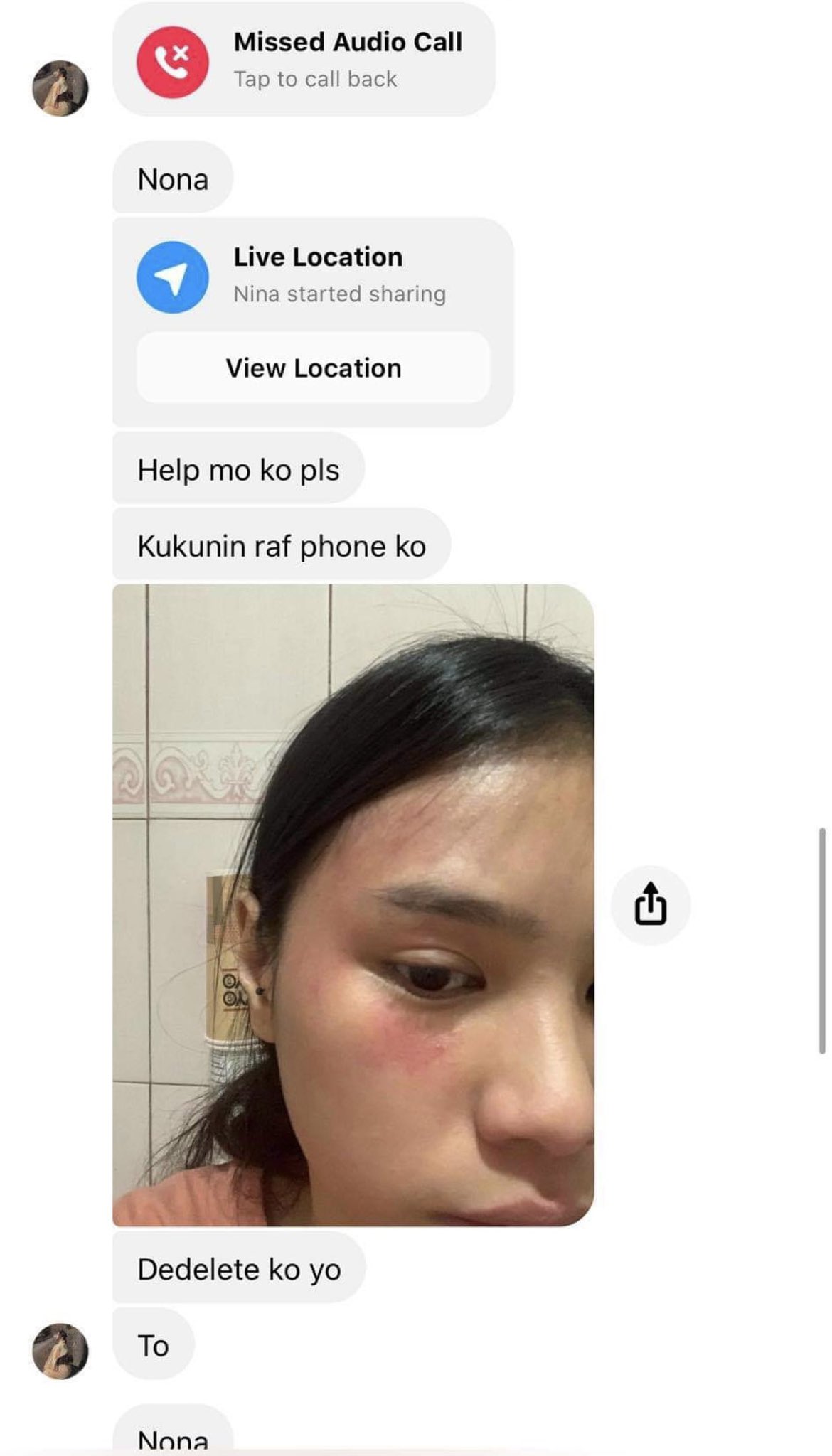 Raf Davis is also suspected of milking his girlfriend with money. In one of the conversations, it appears Davis was asking for Nina to send him money to "cool down" his head.
"Padalan mo ko ng pera ngayon para lumamig ulo ko," allegedly told Davis. (Send mo some money now to coold down my head.)
Rapper Raf Davis Speaks Up
The rapper on his YouTube channel thanked all the fans who worried for him and Nina.
Disgustingly, however, Davis romanticized their situation by saying that their relationship simply got "toxic".
He also told that they were simply fighting their own inner demons.
"We are both two young adults in love and battling our own inner demons," he said.
"It got to a toxic place for the two of us. We were both mentally unstable and these fights were not helping out our case," he added.
Davis also told that he was owning up to all the allegations thrown at him except for the rape and death threat.
The rapper claimed that all the conversations linked to his rape and death threats were fake. He told that a fake account did the act and pretended to be him.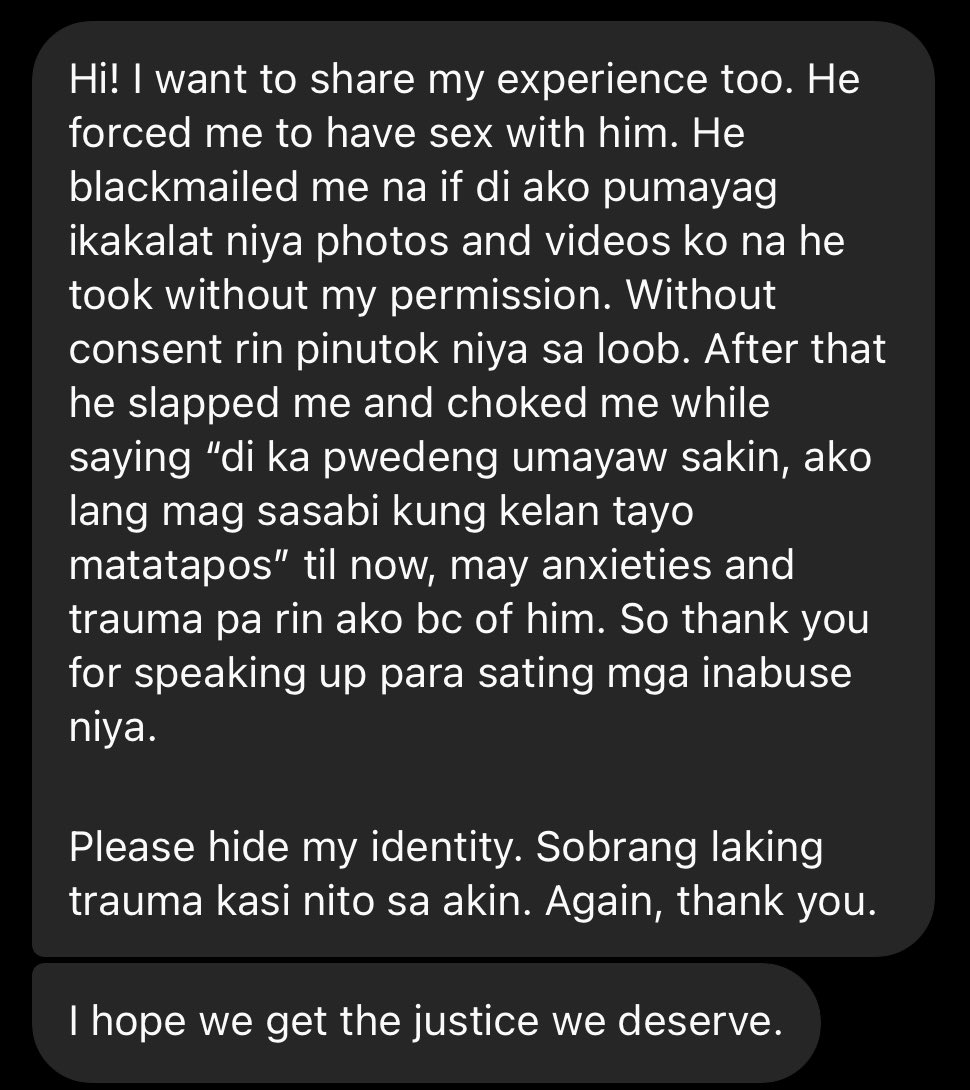 Regarding his exes who also surfaced, Raf apologized and told that he will be learning from all these experiences.
Follow Hyprgame on Facebook, Twitter, and Instagram for more updates!