Influencer Mika Samalanca is under fire!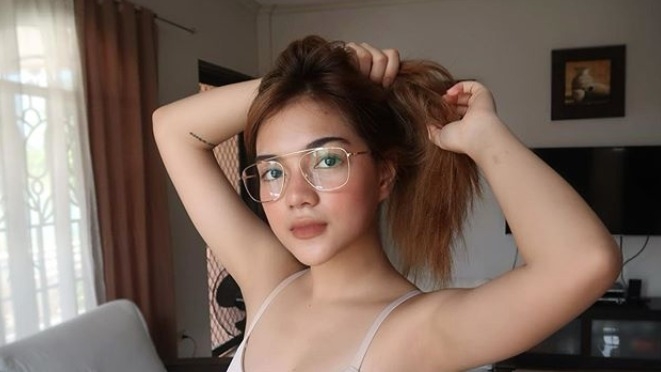 YouTuber Mika Salamanca is facing some backlash after reporting that she met an accident dated August 2.
According to the influencer's Facebook upload, a motorcycle crashed into her pick-up.
"HEART BREAKING!!! MAY NAKABANGA NG RAPTOR KO
" (HEART BREAKING!!! SOMEONE RAN INTO MY RAPTOR 😔) read Salamanca's post.
What makes her issue interesting is that many netizens took her post in a negative way.
One netizen commented that the influencer deserved the accident as she was still roaming around late at night. This, given the fact that the country is under new quarantine restrictions.
"tama.,lng yan sau,. kong saan saan ka kc nagpoponta., alas tres na gala kapa ren ng gla ede,ayan napala,.mong karengkeng ka." (serves you right because you are always going to a lot of places even when it's already 3 am in the morning. You deserve that, you flirt) the netizen's comment read.
According to another netizen noted that Mika is 'milking' on the accident instead of feeling concerned with the driver first.
"Safe ba kayo, safe ba yung driver ng motor. Sana una maging concern ang kaligtasan ng bawat isa bago ang kotse. Pede naman ipagawa yan. Minus 10 sa langit yan" (Are you guys safe? Is the motorcycle driver safe? You should've expressed concern for the people's safety first before your car. You can have that repaired anyways. That's minus 10 in heaven," the netizen told.
Mika Explains the Accident
Meanwhile, Mika told on her recent vlog that she was only misunderstood on her post. Salamanca explained that it was her friend who was driving her car that night.
Her friend who was on the video explained that what happened was indeed an accident. She told that she was already driving her way home when a motorcycle drove by her and crashed onto her door.
More so, it was later on revealed that Mika was not around when the accident happened. Apparently, her friend only borrowed her car which she used to go home.
In addition, they also told that the accident happened near a police station. They detailed that the issue was quickly resolved because the police were quick to respond.
Mika Salamanca's Ford Ranger is a freshly bought one. During the early part of her vlog, she revealed that she only got her car out of Ford's garage.
Follow Hyprgame on Facebook, Twitter, and Instagram for more esports updates!